Triumph Stroker Savings
Save Some Money
One of the most expensive steps in building a Triumph stroker crank is the machining of the drive side and timing side or the crank to Triumph specifications. We can sell you a 'core' that has splines machined, has the big ends ground, and has been heat-treated. You are responsible for the balancing.
The crank is still nitride heat treated for extra strength and wear resistance. Stock Norton main bearing journals are 30mm.
Please let us know if your need these journals ground to 1.125″ for a T120, TR6 or pre-unit engine or left at 30mm for a T140 engine.
Unbalanced Triumph Stroker Crankshaft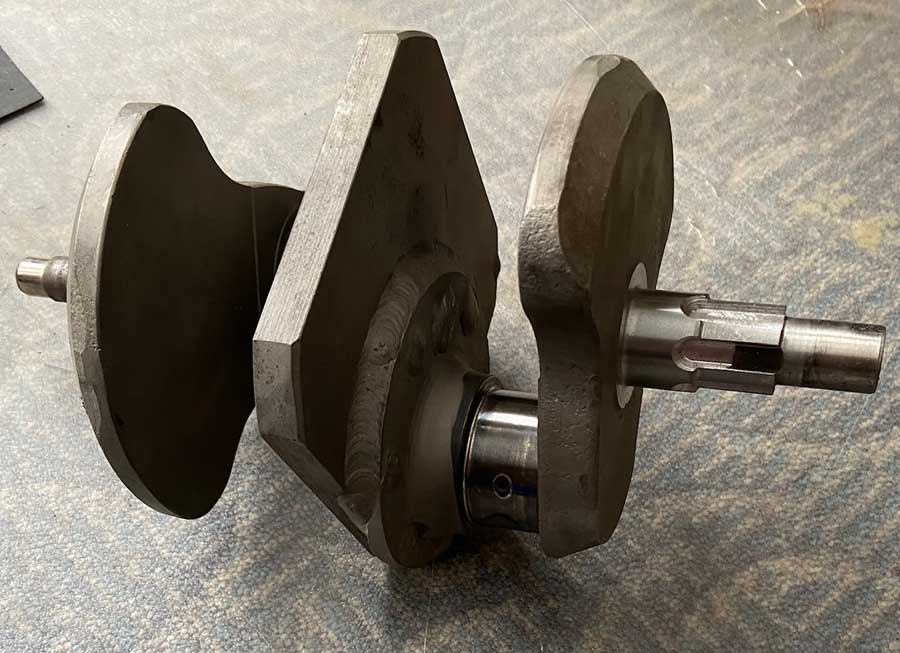 Partially finished stroker cranks are $1100 USD if ground for T120/TR6 engines or T140 engines.