Triumph Specials
Information about Triumph special crankshafts will be added to this page including stock crankshaft rebuilding by ED G Cranks.
Pricing for Triumph Special crankshafts to be negotiated with Customer unless noted below image(s) shown below.
We also rebuild stock crankshafts including sludge trap removal and replacement, crankshaft grinding and nitride heat-treating for more strength and better wear resistance.  Customer must ship crankshaft with flywheel removed unless balancing is required.  In many cases we have a crankshaft on-hand so shipping of your crankshaft is not required.
Stock crankshaft rebuilding: $750 USD
Stock crankshaft balancing: $300 USD
Flat Track Offset Crankshafts with heavier flywheel, add $100 USD
Send message to ED G Cranks about various stroker crankshaft specials.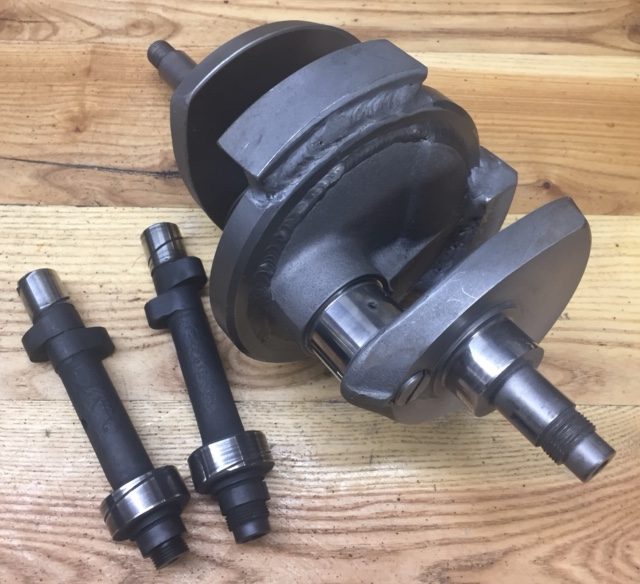 Triumph 500 crankshaft with racing cams.
Different profiles are used for intake and exhaust camshafts
$1600 USD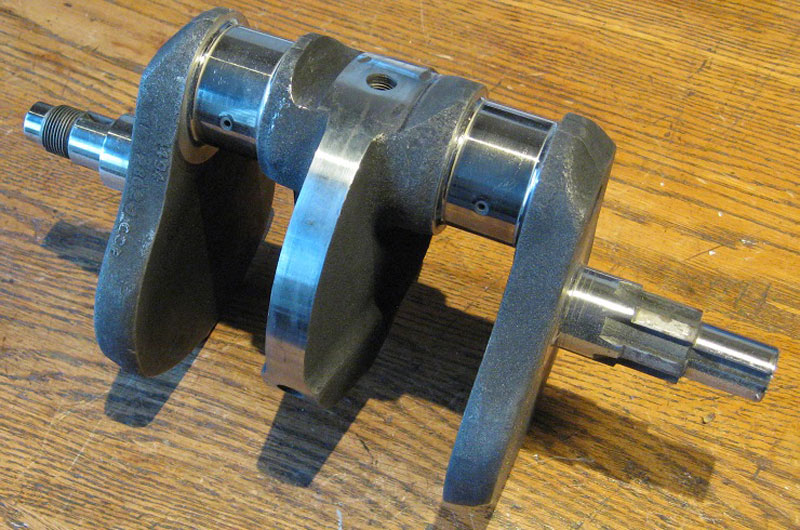 Stock crankshaft rebuilding